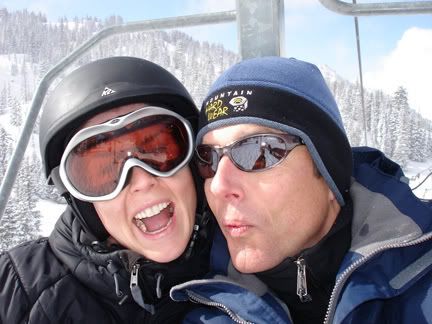 Third time up in this year of powder was spent at Snowbird with Shaft and later joined by Dr. M. Snowbird has been my resort of choice for the past three or four years and feel like I know the mountain well. However, Dr. M. had a whole handful of excellent beta of chutes and tree lines I had never skied. Poor Shaft had already done a 5mile snowshoe walk / race that morn and remained cheerful as we drug him all over the mountain. Good times!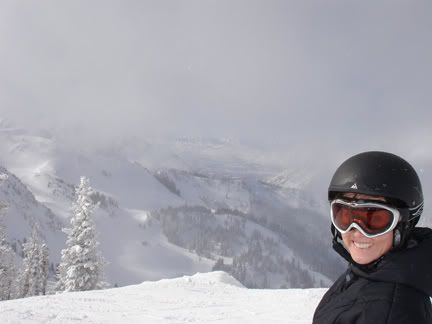 Me real smiley on The Road to Provo.
Dr. M joined Shaft and I half way through the day. Even though he has skied for years, he insists on always have the bar down on the chair lift. =D
Shaft also captured the Snowbird boogie, a staple for a good day of riding.  H.I.P. #2, this is my equivalent of the "Going to the Burren" dance.