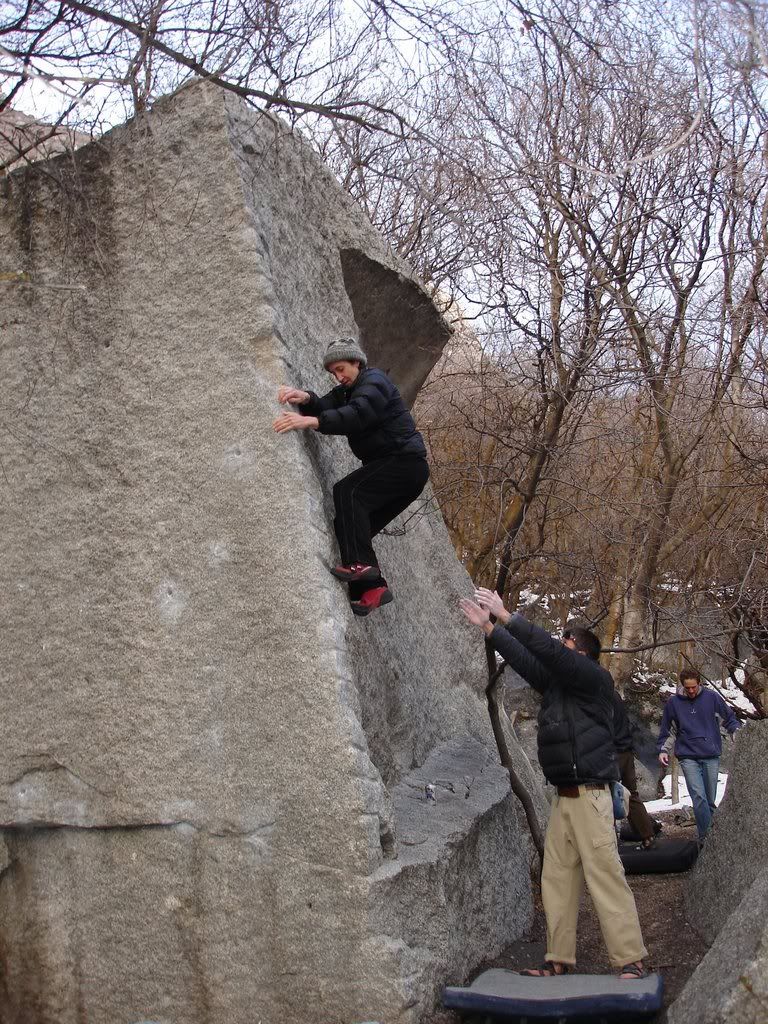 The Route Slayer on one of the warm ups. The climbing on this problem is easy, but the height can be quite mental. As Shaft would say, "It's NOT over!"  =)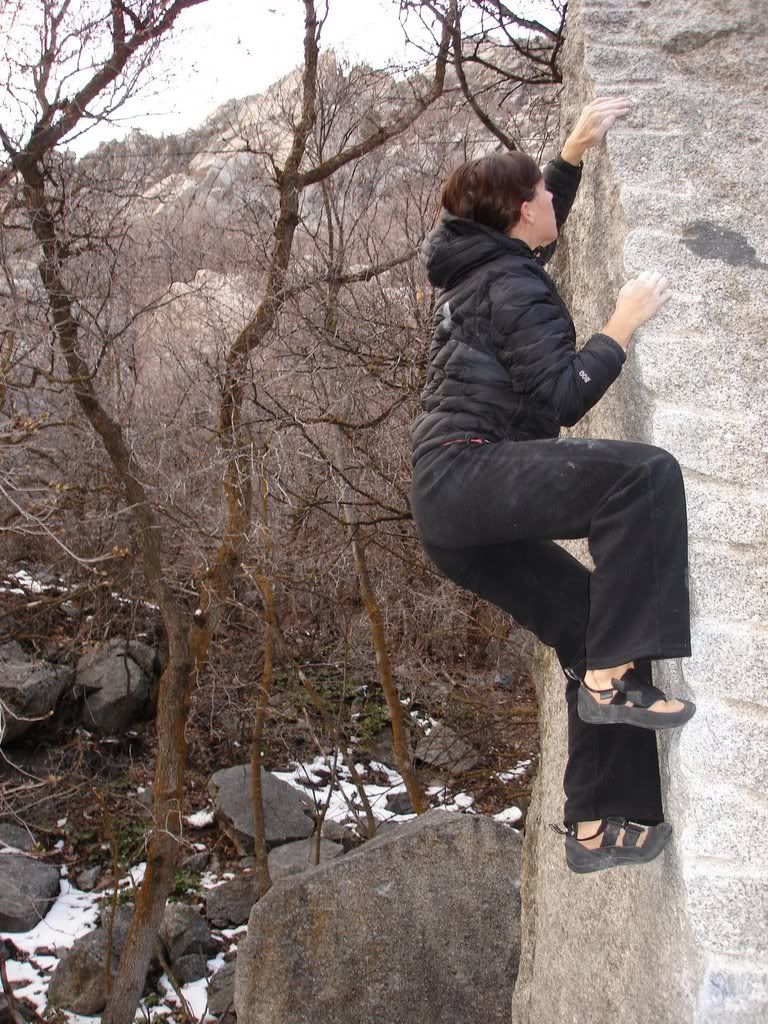 Me on the Chipped Arete Variation. Fun.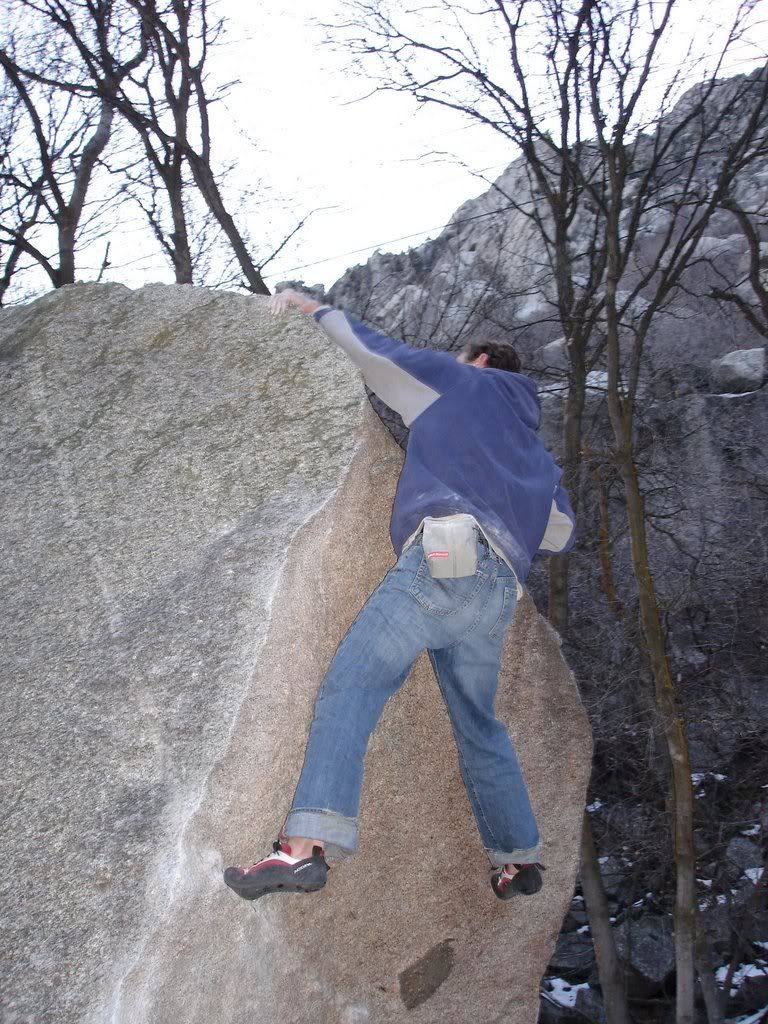 Triznut crushing "Fat Albert". It is amazing how this climb feels so much more do–able in the right temps.
 HA HA HA! Check out the determination! This might be the worst photo of me EVER, but that look and my beloved heel hook helped me pull "Salad", completing my second V5. I completed my third, a great undercling one at the Parking Lot, about a week later.  I was so psyched!
Tags: bouldering, climbing, LCC, Little Cottonwood