Shaft, the Cb-gbers and I took a two and half week climbing vacation in Squamish, Canada. British Columbia receives a fair bit of rain during the month of June, but we luckily encountered cooperative weather allowing us to climb everyday.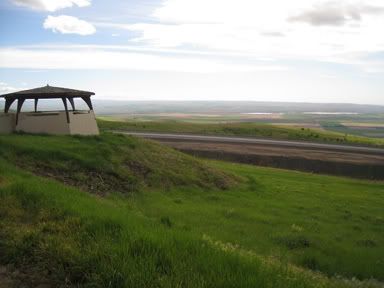 Driving through beautiful Oregon. At this rest stop we happened to meet a trucker who also owned a chihuahua.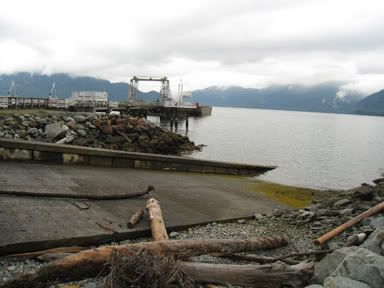 The coastal views on the way to Squamish. In this area, scuba divers congregate to explore two sunken ships.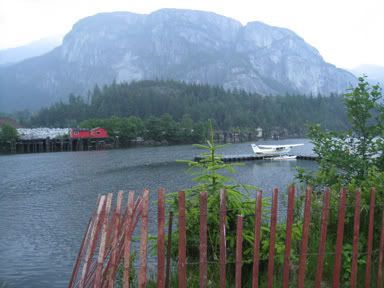 View of The Chief. While taking this picture a car stopped and the driver warned us of an approaching bear.

The Pemberton landscape.
Squamish and the outlying areas house thousands of routes and boulder problems. Shaft and I alternated between bouldering, trad and sport lines, taking one rest day to hike to the top of the Chief.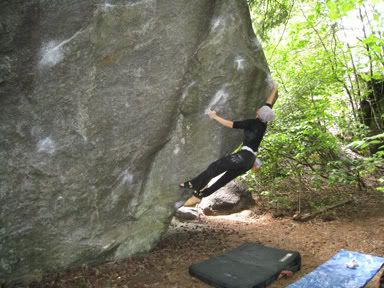 Me working 'In Your Face' in Pemberton.  This extremely fun v3 was on the Yosemite boulder that sits adjacent the railroad tracks.  The guidebook states to hide if a train is coming due to access concerns.
Shaft warming up at the SuperFly boulder in Squamish.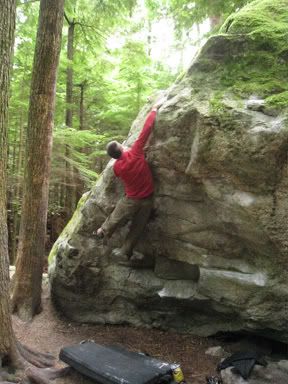 Shaft sending 'Sloppy Poppy', known to be one of the most popular v4′s in Squamish.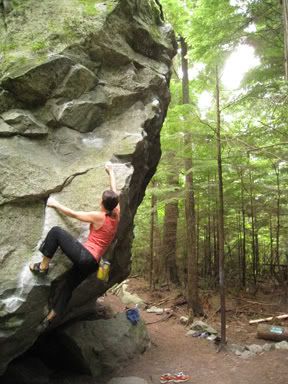 Me warming up on the Warm Up Traverse.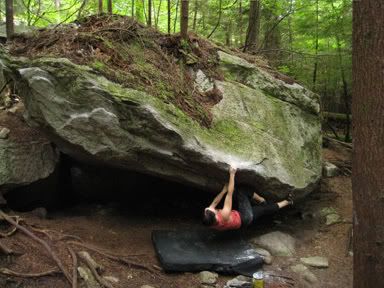 Me working 'Bo Jo Jones'.  This problem consisted of numerous heel hooks. =)
Shaft roping up for routes at the Smoke Bluffs.
Me on Ancient Heart. This climb alone was worth the 15 hour drive to Canada. The 9 bolt 11c showcased numerous heel hooks, a boulder-y slopey crux and a crimpy top out. Pure magic!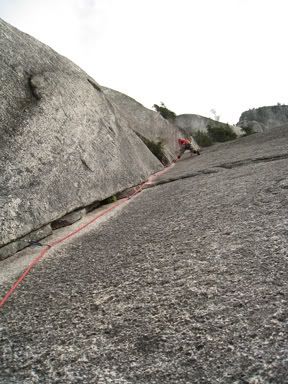 Shaft on the third pitch of Deidre, our final climb in Squamish.  We had wanted to run it the day prior but were rained out, ending up bouldering instead.  We thankfully waited one more day, finishing up our trip beautifully with this classic line on The Chief.
Besides numerous days of setting up ropes and throwing out bouldering pads ….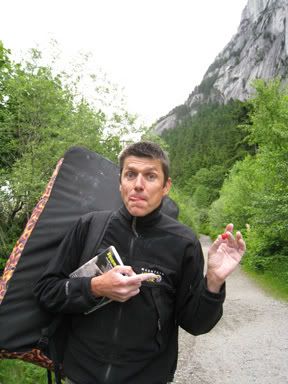 Shaft continually munched on wild raspberries.

I made a new best friend.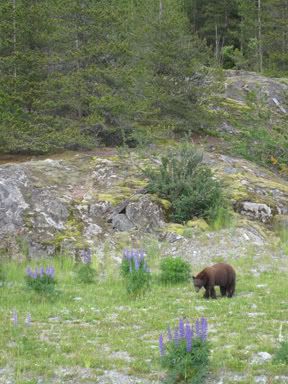 We happen-stanced many bear sitings, two of which included dog-bear chases. For the record, the bear surprisingly ran away on both occasions.

We spotted logger truck collision signs.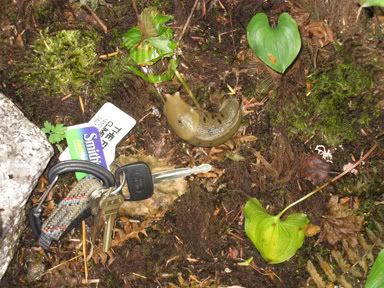 And saw the biggest, ugliest slugs!
By the time we arrived home, the sweater-clad Cb-gbers was tuckered out, a sure sign of a successful trip.