Monday, September 22nd, 2008
My first climbing partner was my neighbor, Kathryn, who I reference on this blog as The Route Slayer. We somehow did not know each other, though neighbors, until a mutual friend of mine saw me on the street and made mention of a fellow climber living two houses down from me. Me (being the social gal I am) instantly walked to the house and introduced myself. We made plans to go out climbing, but ended up completely epic'ing on our first day on the rock. I thought for sure this girl would never call me back, as she was much more experienced than my newbie self, but amazingly she did … and we have been climbing partners ever since.
Kathryn completely impresses me by her climbing abilities, peak ascents, marathon times and her continued friendship. Once again she hit a new goal by finishing her first Ironman this past August. Her goal was to finish under 14 hours; a goal she crushed when she came in at 12 hours and 30m (note the clock in the pic is delayed due to the first wave of athletes). She ended up placing 10th overall and 1st in her age group.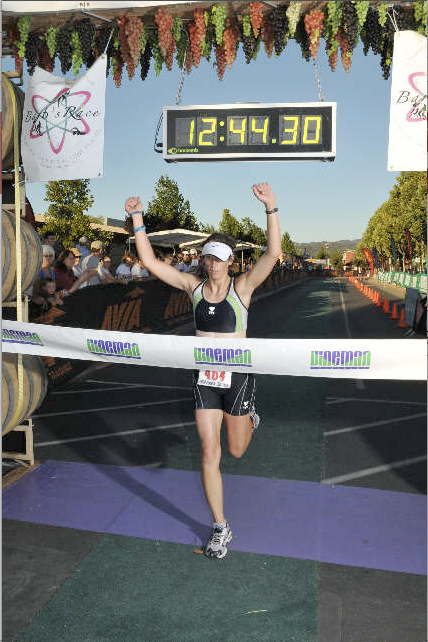 Congrats my friend! I look forward to the feats you accomplish next year!!!