Wednesday, December 17th, 2008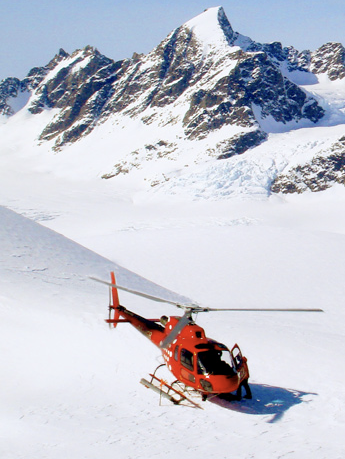 I am not a backcountry snowboarder (yet) as I have yet to take my avalanche safety classes nor have I cut my spare board in half.  However, this below alert by Save Our Canyons still intrigues me for a couple reasons.
Why would the Powderbirds or any organization be given such a long permit?  Why not have a necessary annual renewal measuring impact?
This is the third time within the last 2 weeks that I have received an email along the lines of possible negative environmental impact, but for some odd reason I only have a couple days to respond.  WTF? Is this a lack of organization on the non-profit side? A break down in communication between the parties involved?  A marketing tactic to try and get people to respond since the deadline is looming? Seriously… why are these issues not thoroughly addressed to the people who will be affected?!
Here is the info from Save Our Canyons about the Wasatch Powderbird Guides.
The Forest Service is seeking comments regarding the renewal of Wasatch Powderbird Guides (WPG) permit. The renewal would allow WPG to operate until 2020 without the requirement of an Environmental Impact Statement (EIS). We feel that there are significant impacts that should be considered in the decision of permit renewal. We are asking for you to submit your comments.

The deadline for comments is this Friday, December 19th. PLEASE let your friends and skiing buddies know that they should send their comments in too! This is a critical decision, and it will affect the future of the central Wasatch for decades. Make sure your friends don't miss this deadline!

Your comments don't have to be lengthy or complex – they just need to be written and sent. The suggestions below should help you write an effective comment.

SUGGESTIONS FOR COMMENTING ON WPG'S PROPOSED 10-YEAR PERMIT

The way to make comments more persuasive to a government agency is to clearly address them to the questions the agency must ask itself when considering an action that might affect the environment. These questions mainly revolve around a) whether the agency must analyze the impacts of a proposed action and document these in an environmental impact statement (EIS), and b) what the analysis in an EIS should include, if the agency decides it must prepare one.

The questions the Forest Service (FS) has before it in this case are:

1. Can we use a categorical exclusion?
The FS wants to use a new Bush regulation, called a categorical exclusion (CE), that allows it to avoid doing an environmental impact statement (EIS). But the agency can't use the CE if a) impacts from WPG's operation are "significant" or b) impacts have increased significantly since the 1999 EIS, or will increase significantly before the end of the new 10-year permit (2020). So the number one thing anyone could say is to the effect of "based on the growth in BC use I have observed over the last _____ years, the 1999 EIS could not reflect the impacts occurring today, and there is no way that impacts will not increase dramatically before the end of the term of the proposed permit." Focus on noise and safety impacts, since, arguably competition for ski terrain is not an environmental effect, so not something the FS has to care much about. Remind the FS that it did not do any new analysis of impacts on other backcountry users in the 2004, so the most recent analysis of these impacts is already nine years old and, under the new permit, WPG would be operating TWENTY-ONE YEARS after the last analysis.

2. Should we prepare a new EIS?
Urge them that the backcountry has continued to get more crowded so they need to take another look at noise and safety impacts because, with increased congestion in the BC, these impacts are significantly greater than they were during the 1999, or even 2004, EIS.

3. What should a new EIS analyze?
Suggest what effects of WPG's operations you think the FS should consider before it decides whether to issue a permit to WPG or what limitations to impose on it. Examples: perform noise measurements/mapping, perform backcountry use measurements/mapping, require WPG to provide number of individuals served, determine presence of and effect on sensitive, threatened, or endangered species.

4. Should we continue to issue these permits to WPG, or tighten restrictions on it?
Argue why heli-skiing is an inappropriate use of public lands, or appropriate only with certain operational restrictions, etc. On this point, regarding claims that WPG's operations are "elitist," keep in mind that the FS tends to see non-heli backcountry skiers/riders/snowshoers as just as elitist ("physically endowed" vs. "financially endowed"). Good points to make in favor of eliminating or restricting WPG are that the overall benefit of the permit to the public is disproportionate to the adverse effects, and that the adverse effects to the public are asymmetrical—experienced only by one group, non-motorized forest users.

Use this link to view the scoping notice: http://www.fs.fed.us/r4/uwc/projects/wcnf/proposed/salt_lake/wpg_final_10_year_scoping_notice.pdf

For information about this issue and commenting, please contact Carl Fisher, Executive Director of Save Our Canyons, at carl@saveourcanyons.org or at 801-363-7283.
My Thoughts
Since I am not a backcountry snowboarder I have very little to opine on this subject. My initial response is I don't care if everyone wants to play in the backcountry as long as it can still be safe for everyone and that the terrain isn't being ruined. I do think that such a long permit is a poor idea as the Powderbirds will know they are locked in and can become complacent about how they treat the environment and locals who bust their butts hiking up the hill.
Is this an ignorant way to think? If so, please comment up and let me know.